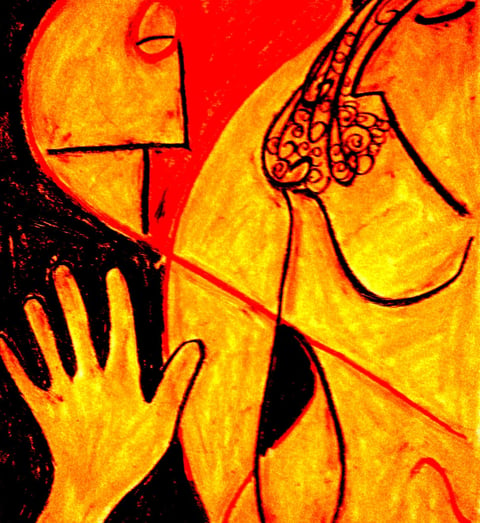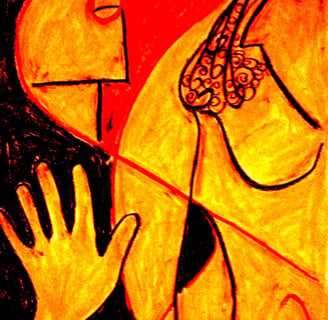 The Playful Heart will be facilitated John Leigh Dent with Lisa Ford assisting. This experiential workshop explores the metaphor of your heart: The relational and intimate part of who we are, what it holds, what it wants to let go of, how it relates to your body, those around you and how it gets expressed or repressed. The Playful Heart offers the potential to bring more intimacy, authenticity, creativity, passion and expression into your life. The day will involve working in pairs, creativity, movement and dialogue. The only requirement is a willingness to engage with your own process and other participants.
There will be a maximum number of 16 participants.
What's involved?
The heart symbolises the relational part of who we are which longs to connect, to come out from hiding and freely express itself. When the heart carries too much shame it becomes bound up in fear, hiding away. This experiential workshop offers a safe space for the heart to come out and play; play in this context means creatively exploring what your heart carries. Over the day you will engage with the story of your heart in relationship to yourself and others. This will all be contained within a structure of dialogue, working in pairs, creativity, and movement, with plenty of space for sharing.
Moving the body
To be in our hearts we need to be in our bodies, and to be in our bodies in a healthy, nourishing, alive way, we need to be in our hearts. For various reasons, your body and the heart may have become separated. Over the day you will find ways of being simultaneously in both the heart and the body.
Authentic expression
As well as love, the heart is a source of courage, sensitivity, connection and authenticity, all essential ingredients needed for a healthy relationship. When someone speaks from the heart we are moved, inspired, touched, and allowed in. When we get closer to the heart we get beneath protective armour and connect with the authentic self. Western culture perpetuates the message that openness and vulnerability are a sign of weakness and expressing feelings in an open and clear way is inappropriate. This splitting feelings into either good or bad, male or female, weak or strong, irrational or logical, casts a shadow of shame over the full potential of an alive spontaneous self. Owning all of who we are is necessary if we wish to be more fully alive, present and in contact with others. Over the day, the authentic self will be encouraged into the space, to be seen, to count and to have its presence felt by others.
Living is a creative act
"...It is only in being creative that the individual discovers the self." Winnicott
Creativity is a celebration of life and oneself. It is an act of transformation, a journey where each moment is a new beginning. It is the expression of life within our hands, body, heart and guts. It can manifest through a picture, a poem, a conversation, a thought, movement. It is limitless. It is a state of being that cannot truly be qualified by anyone else, and it takes courage in its willingness to be seen. Over the day you be offered ways to celebrate the creative self.
Who's it for?
The Playful Heart is suitable for those wishing to engage with the relationship you have with your core self, body and expression. It can also be attended as CPD for counsellors, carers and bodywork practitioners. No previous experience is necessary and no one will be expected to do anything they find overwhelming but self-reflection, endeavouring to be with your own process and a willingness to engage with others is essential. CPD certificates are available on request.
Over the day you can hope to gain a deeper connection with your:
Heart

Passion

Authentic self

Body

creativity

Spontaneity

Pleasure

Potential to shift from inert relational patterns
There is an early bird fee of £70 (low income £60). From Sept 1st the fee will be £80 (low income £70)
John will be assisted by Lisa Ford: Lisa is a mum, a certified somatic body orientated coach, Hawaiian massage therapist, and reflexologist with a background in social work and facilitation. She has experiential training in Tantra, Mindfulness, Focussing and Organic Intelligence. She loves experiencing new cultures, food, landscapes, sun, nature, the ocean and dark chocolate.
A creative journey into who you truly are
Saturday 21st Oct 2023
10.00 AM - 5.00 PM
The Gasworks Studio
St Werburghs, Bristol. BS2 9XB